Best Minneapolis Stock Photography
Best Minneapolis Stock Photography
How do you get the Best Minneapolis Stock Photography? In this incredibly visual, digital age, you know how important it is to have great images. With everything you create to communicate your message for your brand, the image you select is critical.
Minneapolis Mill City Ruins Stone Arch Bridge
Why is it Difficult to find Great Stock Photography?
When you go out looking for normal stock photography at one of those giant agencies, you oftentimes find images that are bland, uninteresting. You get a sense that you have seen the images before. There is nothing unique about them and they are not engaging.
Minneapolis RiverPlace ~ Saint Anthony Main 
Not only that but the prices are exorbitant. They capture your attention with low initial prices but to actually get an image that's useful at the sizes that you need can easily cost you hundreds or thousands of dollars.
Minneapolis Target Field ~ Twins Stadium
Solve Your Stock Photography Problem
How do you solve that dilemma you ask? The best way to do that is to work directly with a local artist or photographer. A local photographer is around your area frequently.  Over the years the local photographer has captured interesting dynamic images that meet your needs perfectly. Local photographers can also do commission work to go capture exactly what you're looking for.
The Amazing Minneapolis Stone Arch Bridge
I have been photographing the Minneapolis and Saint Paul area now for over 15 years. I've been capturing interesting and unique Minneapolis images for my portfolio that are now available to be licensed for all of your marketing and branding needs.
The Best Minneapolis Skyline Photography
These images will give you a much more unique brand while at the same time capturing the iconic beauty of the Minneapolis – Saint Paul Area.
Not a Huge Impersonal Stock Photography House
Being we are not affiliated with a large stock photography house, we can indeed charge much lower prices while at the same time also be making a nice a living for ourselves.
The Incredible Kobra Bob Dylan Mural Minneapolis
You can view our images right here, ( Wayne Moran Minneapolis Stock Photography) to see if anything catches your fancy. We have images that have been great sellers for several years and we also have newer, more unique and interesting images.
The Best Minneapolis Skyline Photography
If you have any questions on any of our images feel free to contact us and we would be happy to help. The reason why we have been so successful is that we are not only artists but we're also business professionals and we treat our customers with the utmost respect.
Minneapolis Institute of Art Stock Photography
Contact Us at Any Time
Contact us today and let's work together on your marketing and branding needs.
And until next time, get out and capture the adventure!
Minneapolis Hennepin Avenue Bridge at Night Stock Photography
Minneapolis Guthrie Theater Stock Photography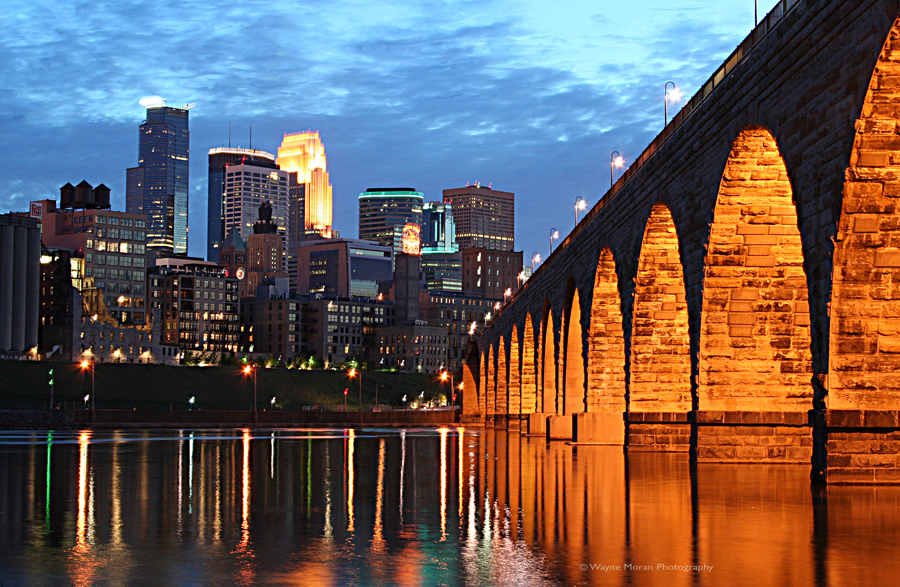 Minneapolis Stone Arch Bridge Stock Photography
These images and much more are available for purchase.
Find the complete online gallery here: Wayne Moran Fine Art Photography
 How To Take Great Pictures
If you are looking to improve your photography skills, check out our video series "How to Take Great Pictures".
Subscribe to our Newsletter!!
Be sure to subscribe to our newsletters to keep up on all the latest and greats news, learn new skills and receive special discount codes.
~
Best Minneapolis Stock Photography
Written by Wayne Moran -
Visit Website
wayne@LetThereBeLightFineArt.com